Where has the year gone? I can't believe Thanksgiving has already come and gone and its now time to get ready for Christmas.
Well, the hubby and I have been super busy, so I'll try to do a quick run down of life's events lately, but this post could get pretty long (and includes lots of pics). Enjoy!
1.) Baby shower for our dear friend Marlo. She is having a baby girl and due at the end of January! Can't wait!!
Proud Mamma, Pappa and big brother!
Adorable cupcakes on top of the cake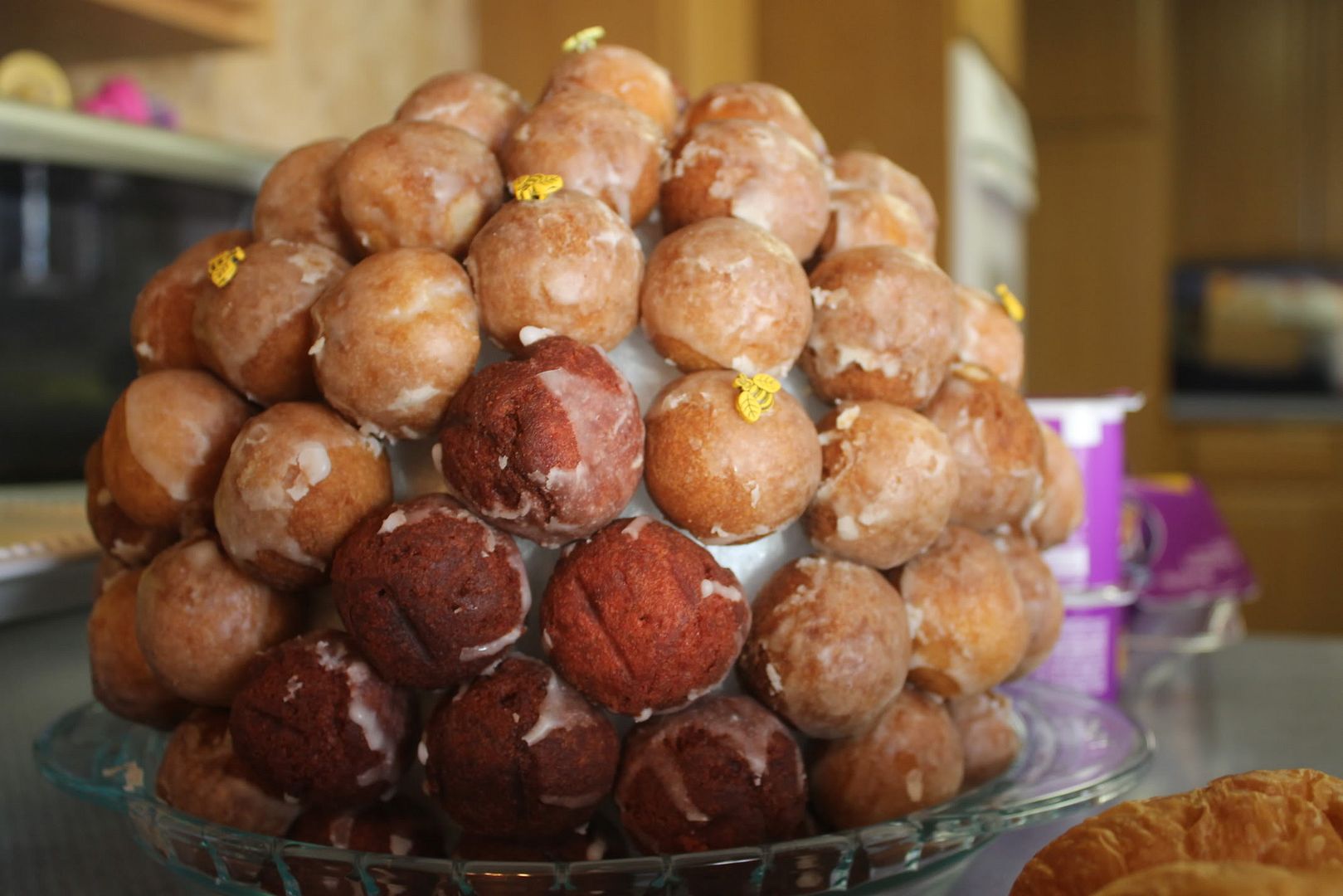 Bee hive made out of donut holes
2.) Wedding in Fort Worth, Texas for a good family friend - Julie and Andrew! Beautiful couple and the wedding was at A ZOO! Totally awesome and different.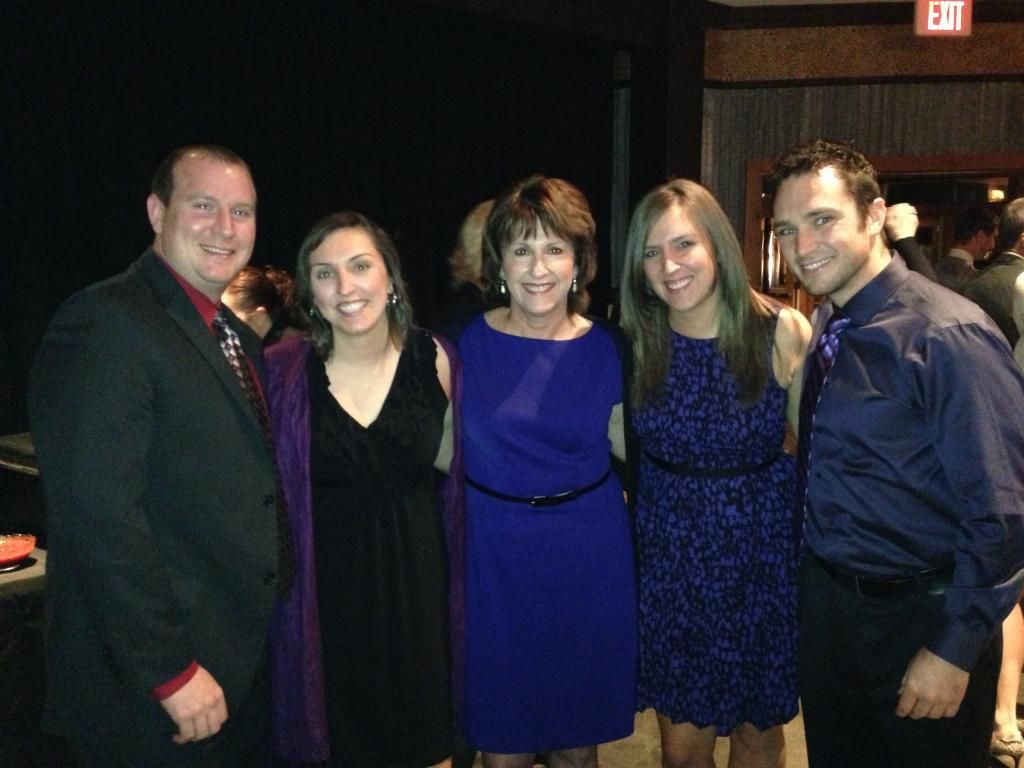 3.) Sprint Center for the CBE Classic. I got some super cheap tickets through work (the only way I would watch KU basketball live) and I took Brian. Look at me being a supportive wife...I try! ;)
4.) Thanksgiving has already come and gone. Its my favorite holiday of the year and with the new job I just don't feel like I got to enjoy it as much as I like to. I had to work the Friday after, which I typically like to go shopping (call me crazy, but I love the hustle and bustle of Christmas time). That's ok - we were still able to spend some awesome time with our families.