We have decorated our house for CHRISTMAS! It is my favorite times of year.
The smell of pine needles
Twinkle lights
Santa Clause
Christmas Eve Service
Pure joy!!! And this year I get to celebrate my first Christmas with my HUSBAND in our new house! I even convinced Brian to get a real tree this year!
Enjoy a look into our little piece of Christmas Heaven!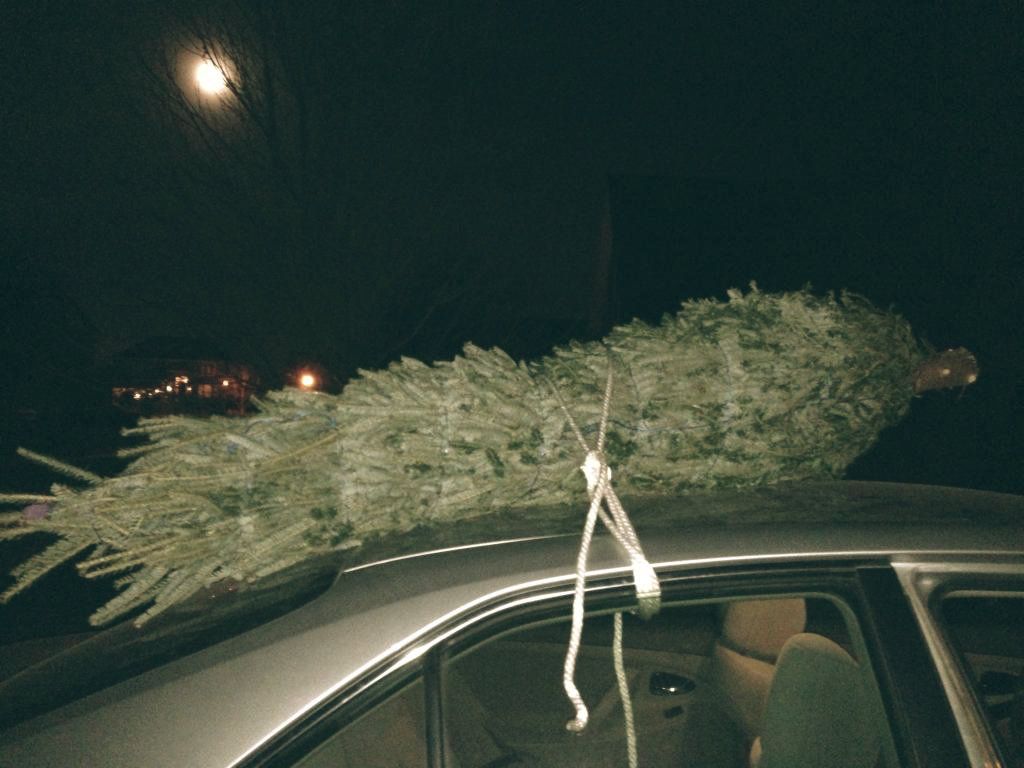 The tree didn't fall off of the car = SUCCESS!
Our living room - complete!
Craft Project - Paper Mache letters spray painted with gold sparkle spray paint
Our REAL Christmas tree!
"Kissing Ball" I didn't like the look of the mistletoe and I thought this was prettier